8-day men-only retreat to
    SHAMBALA OCEANSIDE RETREAT & SPA
 

 "The Invincible Man"
  "New Beginnings 2018 "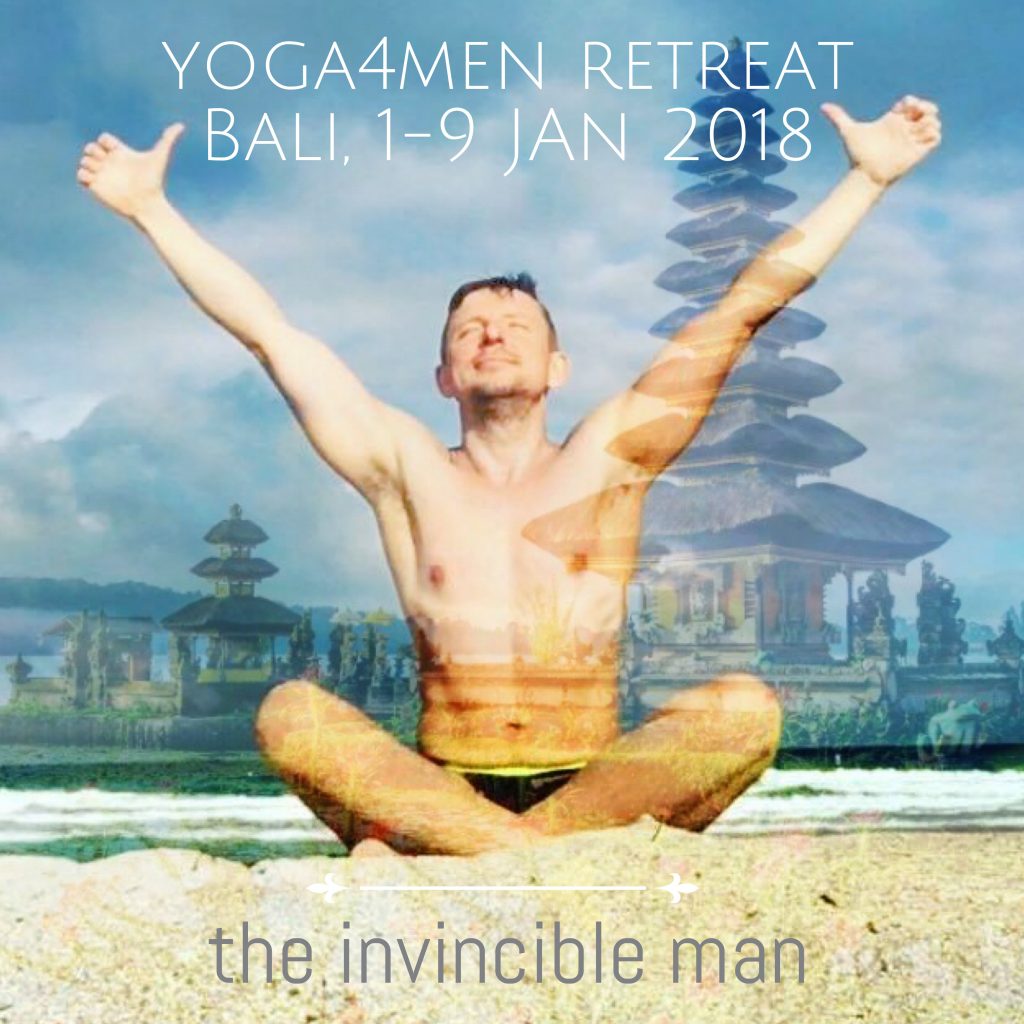 Join us for 8 magical days and nights from January 1st – 9th to practice yoga in one of the most captivating places in the world. This men's yoga retreat is a journey of discovery for the Conscious Man - incorporating strength, balance, and flexibility - stimulating the mind and restoring the body.
Yoga4men is a style focusing specifically on the male body and targeting common areas of tension - shoulders, hips and hamstrings. It's a balance of playful discovery, mindfulness, challenging physical practice and inspiring philosophy.
Every day will be a garland of practices, including 2 Asana classes, pranayama, and meditation to re-ignite the passions in your life. RAD KAIM will offer sessions of combined asana and transpersonal work with the opportunity for men to gather in the company of other men in spiritual practice.
 "You are men to be men. May you feel the pride of it and be in grace.
You are the men of success. May you accomplish it.
You are the men of self, light, and respect. May you understand it.
You are the men of merits. May your virtues be known.
You are the men of knowledge. May your compassion be known.
You are the men of absolute determination. May your kindness be known.
May you be men whom the world, the Earth, the Universe may be proud of. Sat Nam." – Yogi Bhajan

Sessions are weaved with philosophical themes inviting you to awaken fully to your heart' s desire and explore your own potent potential now.  Imagine being courageous, confident, free, empowered, balanced and able to trust and express yourself fully. The purpose of this retreat is to empower you through becoming aware of your energy centres (chakras) and enrich your life by tapping into the vast technology of Yoga and Meditation. This retreat will increase your awareness of your EIGHT HUMAN TALENTS on a physical, mental and spiritual level by using simple meditative and yogic techniques. When men of integrity and compassion join together to Wake Up, Grow Up, and Show Up, the ripples created change the world.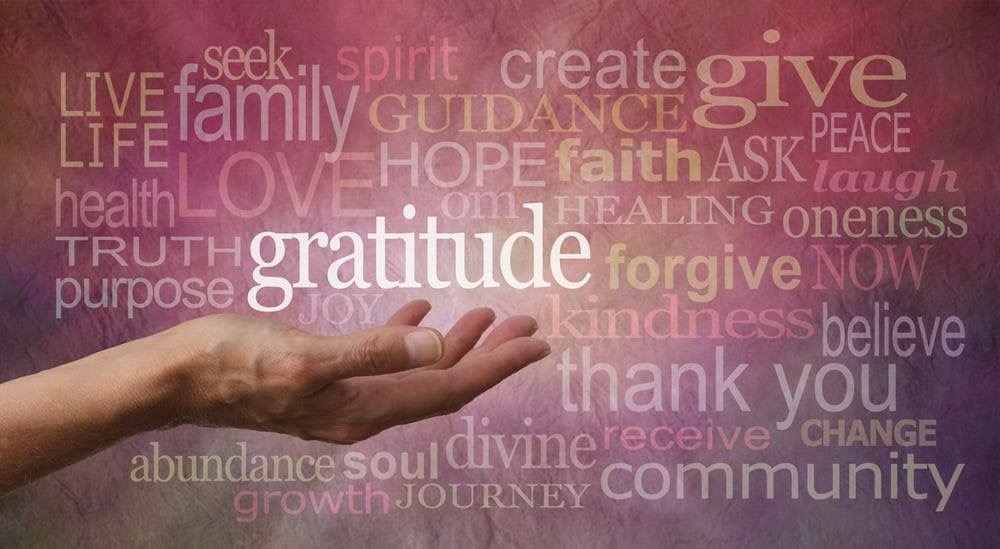 _________
 RESORT
BALI - the land of Soul, spirit and abundance known as "the land of the gods" and 'heaven on earth"  Here we come!
A divinely exquisite adventure to Shambala Ocean Retreat and Spa
www.bali-shambala.com
, on the Northern shore of Bali. Bali is known as "the land of the gods" and "heaven on earth". The island of paradise is rich in culture, spirit and tradition - we will surely step-back-in-time. The centre is surrounded by sweeping ocean views from each traditional temple-style villa. Your stay will be ocean fronted or in paradisiacal, tropical gardens which are full of birds, flowers, coconut trees and ocean scent, lifting your vitality to the heavens.
Just at the edge of the garden, the sea invites you to snorkel, paddle and bathe…possibly even observe dolphins too.
Kayaks and paddle boards are also available for use on the calm, warm, waters.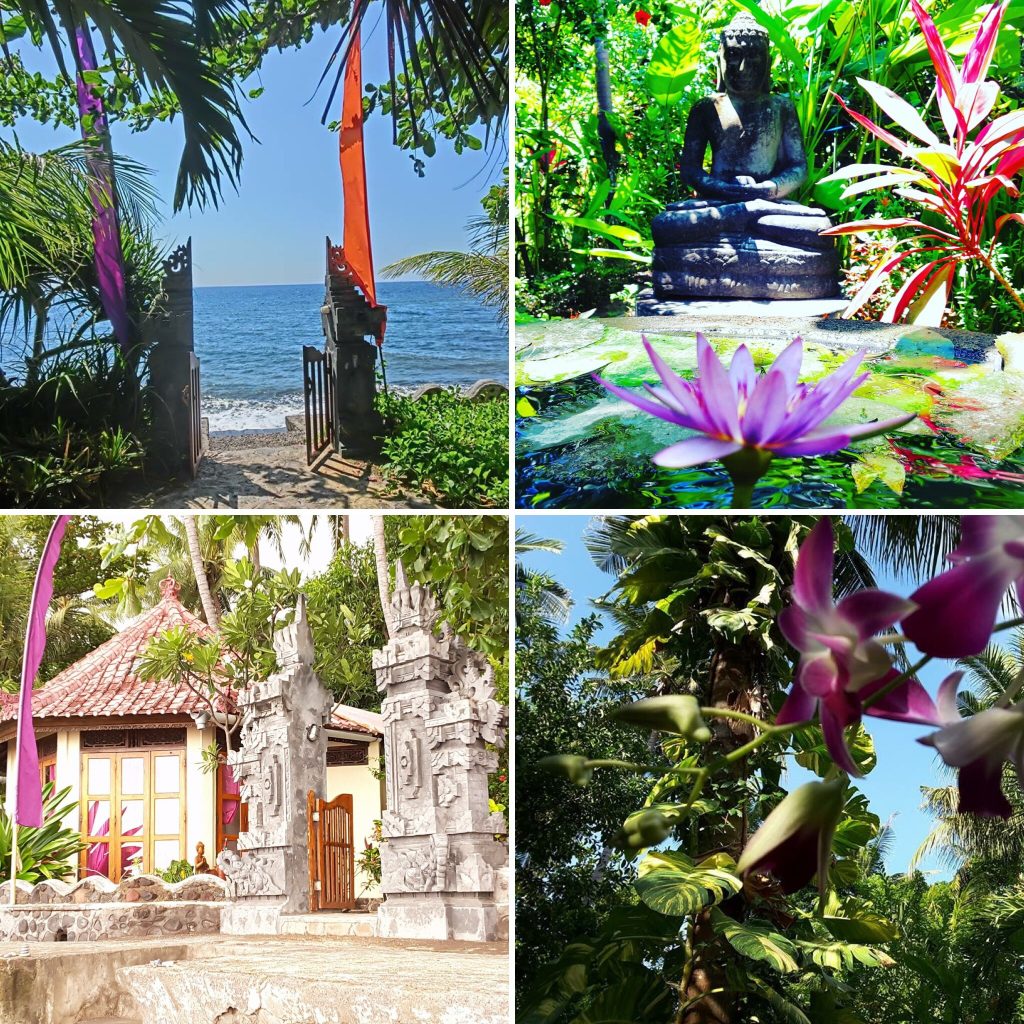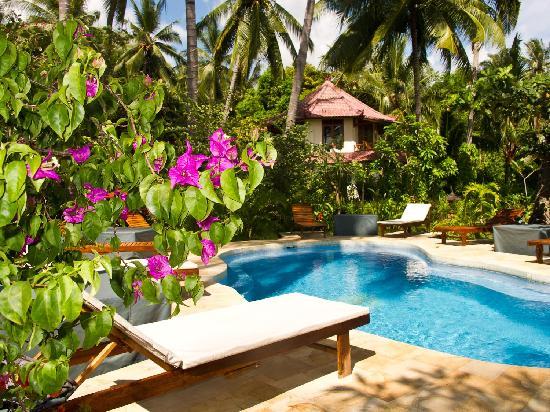 _____________
The Retreat Centre:
Accommodation:
You have a choice of shared or single (additional charge), ocean fronted or poolside, tropical garden paradise.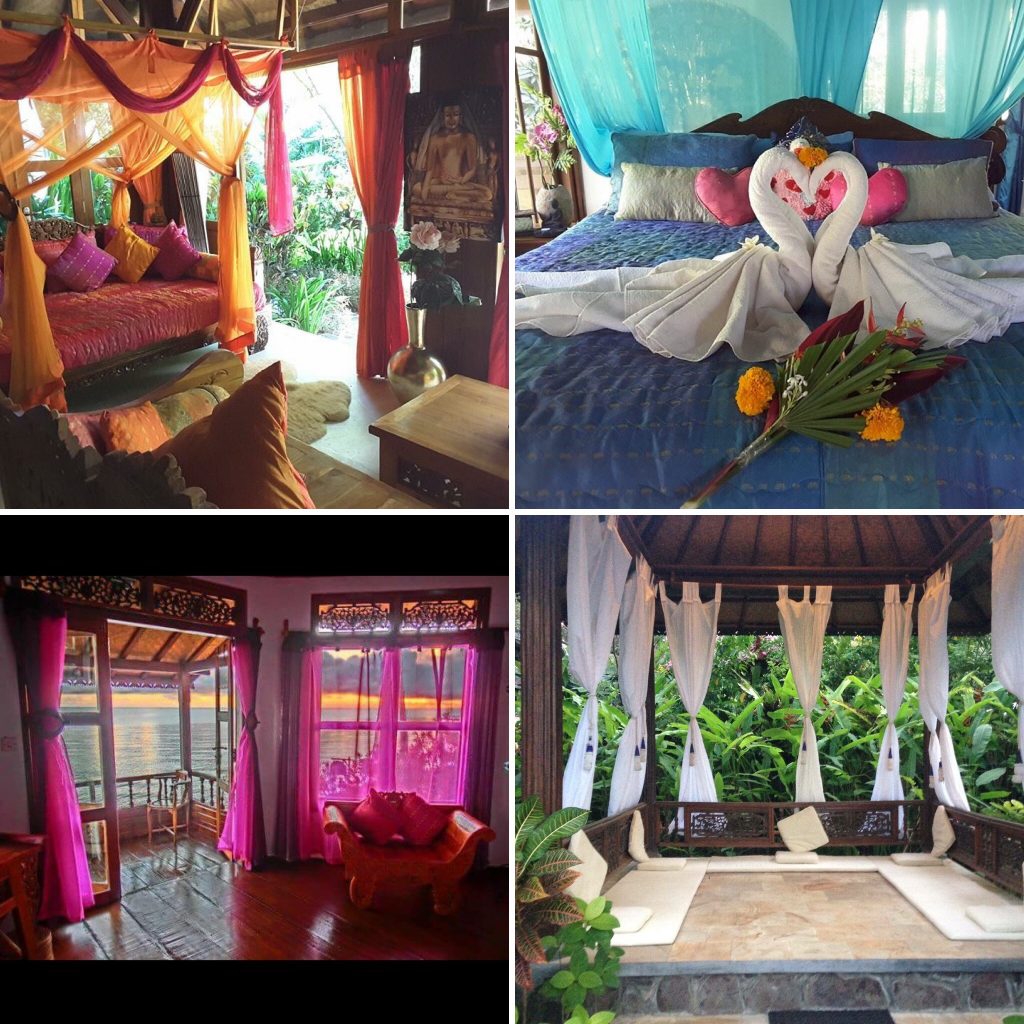 REVIEWS
_________________
 A bit of Heaven on Earth •••••
"The Shambala Oceanside Retreat is an incredibly beautiful and High Vibrational Place. The houses, and Bungalows are filled with beauty, amazing beds, and plenty of air. My room had an amazing ocean view, and I was greeted with epic sunrises each morning. The Staff at Shambala are full of love and joy, and very welcoming and accommodating. 
The spa, I visited every day, with a team of massage therapist skilled in several type of massage styles and techniques.
I Loved the whole place, the staff, the ocean, and the owners! I felt like I was at home, and can't wait to return!" Ishtah
    Short stay in Paradise •••••
"It was a very beautiful place to go to. Service is always nice and friendly  The room was so close to the ocean that you felt embraced by it. Food was always a good choice of different vegetarian choices. I did some snorkeling directly in front of the hotel.  We drove with a rented car and found the place easily enough." Canton
Great for escaping the world!•••••
"I stayed here for 3 weeks, doing a retreat - It was one of the best experiences of my life. It is really hidden away from the outside world, which is wonderful as Bali becomes more and more crowded.  The sound of the roaring ocean at night in my exquisite cabin had the effect of calming my nerves and stress, and giving me new energy for life. This place is special. What a blessing to spend time with authentic Balinese cultural traditions, language and nature in Bali." Tikatu. 
_____________
Yoga Practice:
Daily temple yoga practice within the tropical gardens.
 _____________
An Example of Schedule (subject to change):
Arrival Afternoon 1st Jan
Warm welcomes, Opening ceremony/ Yoga NIDRA , ocean front dinner
2nd ACCEPTANCE : morning energising practice, evening candle light practice
3rd CREATIVITY : morning energising practice, evening flow
4th: COMMITMENT morning energising practice,  afternoon partner practices
5th: COMPASSION morning energising practice, free afternoon
6th: TRUTH morning Solar practice, evening restorative
7th: INTUITION Morning Solar practice, afternoon partner practices
8th: RADIANCE Morning activating practice - evening CLOSING CEREMONY
9th Departure
 ______________
Food:
Meals are served at the ocean front restaurant and include three daily, vegetarian meals, with fresh fish options too. Fresh juices, balanasian teas and fruits are available all day long. From the restaurant we will absorb picture-perfect sunrises and sunsets.

 __________
Excursions:
As well as yoga, other possible activities: walking along beaches, swimming, diving, snorkeling, hikes, waterfalls, temples, visit a healer, retreat spa experiences, (on site) dance lessons, cooking lessons, yoga one-to-one sessions, boats for sightseeing or deep sea fishing. With so much at our fingertips, we have the option to take excursions to majestical waterfalls, rain forests, monkey forests, volcanoes, rice fields, dancing, snorkelling, ancient temples and monasteries and visit famous artisan town of  Ubud - I can't wait! Trips will be arranged when we all arrive together.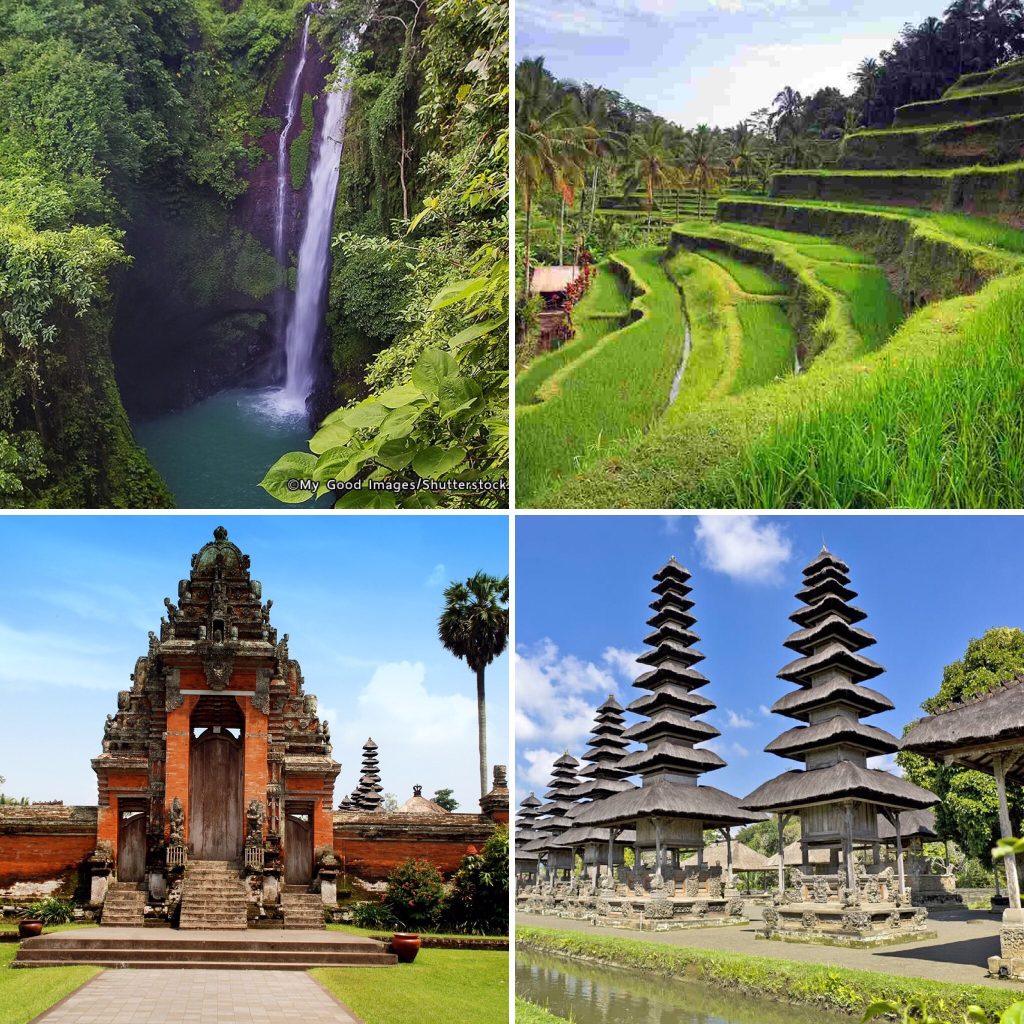 ________________
WHAT IS INCLUDED IN THE PRICE PER PERSON
8 days accommodation, two daily yoga workshops, three daily meals, fruits, teas, water and juices:
EARLY BIRD 740 GBP per person - (Book and pay before 1st August)
Double Accommodation (8 available rooms) £860
Single Accommodation (3 available rooms) £1070
Payment Plan available: Deposit and two additional payments
Double room Deposit: £250 followed by £610 1st November
Single room, Deposit: £250 followed by £820 1st November
_____________________
Not included
Flight
Bali airport transfer approx: £15.00 per person
excursions, healer, spa treatments, etc.
How to book
1. Contact RAD to reserve a space / book.
2. Non refundable deposit £250. Full Payment due by 1st November
3. Instalment plan available on request (three payments)
Join us for a week you will always remember!
Email:info@yoga4men.com
Tel UK (+44) 7703018742
Facebook: rad kaim