WELLNESS RETREAT
"Vitality and Healing"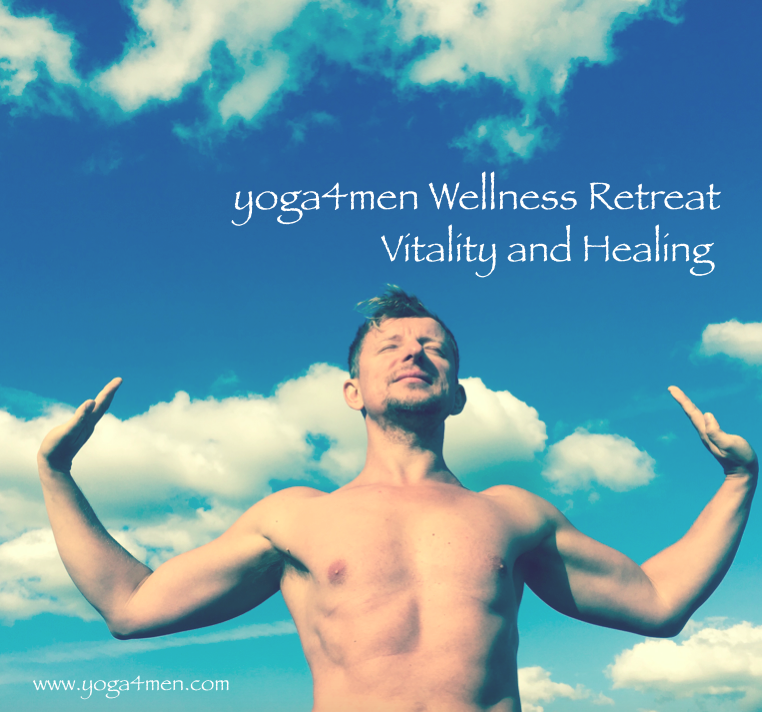 December  3rd  2017, 10am - 5pm (1 hour lunch break)
Diorama Arts Centre
10am – 1pm 

Hatha Yoga + Meditation 
2pm – 5pm 

Partner Work 
(Venus Kriyas, Thai Massage, Reiki, Aromatherapy, Yoga Nidra)
Improve your practice, health and well being.
This Wellness Retreat is a full day immersion for men to come together and experience the teachings of Yoga. This is an excellent opportunity to Stretch, Meditate, Relax, and meet other likeminded people - always a great time! If you have not attended one of our day retreats yet, you'll find it is a unique opportunity to become rejuvenated and refreshed. All levels welcome!
MAKE A COMMITMENT
to BE ABSOLUTELY FAITHFUL to
THAT WHICH EXISTS NOWHERE
BUT WITHIN YOURSELF
It's time to let go of what is bothering you!
This retreat will allow you to completely unwind and recalibrate - we will explore how movement, meditation, therapeutic touch and essential oils can both enliven and deeply nourish and relax us: the sessions will balance your body and all of your systems; it will give you bit of a sweetness and closeness to yourself; it will create a bright internal space. During this retreat our focus will be on the most common yoga poses done in almost every yoga class. The retreat will combine both Hatha and Kundalini YOGA practices.
You will learn tools to transform stress by balancing it with conscious relaxation. It is a chance to look closely at how we react to, cope with, and master our vitality. Learn the practices, meditations and other processes to identify stress triggers along with the tools you will need to uplift yourself and others. You will learn strategies to de-stress, calm, focus, heal, energise, optimise as well as tools to increase your happiness, your productivity, your confidence - practices you can incorporate daily to change your life.
• Explore Your Vitality and Recognise Consciousness as the Core of Vitality
• Identify Your Stress
• Heal Depression and Emotional Fatigue
• Relieve, Relax, Recharge
• Realise the Victory of the Spiritual Warrior
• Learn how to release trapped emotions
(stuck in the PAST, stuck in ANXIETIES and WORRY)
Enrol here
Early Bird (£50) before 5th November.
After (£70)
Come and find a deeper, more nourishing experience of masculinity and connection.
Can't wait to share this day with you!
Igniting you LIGHT
RAD