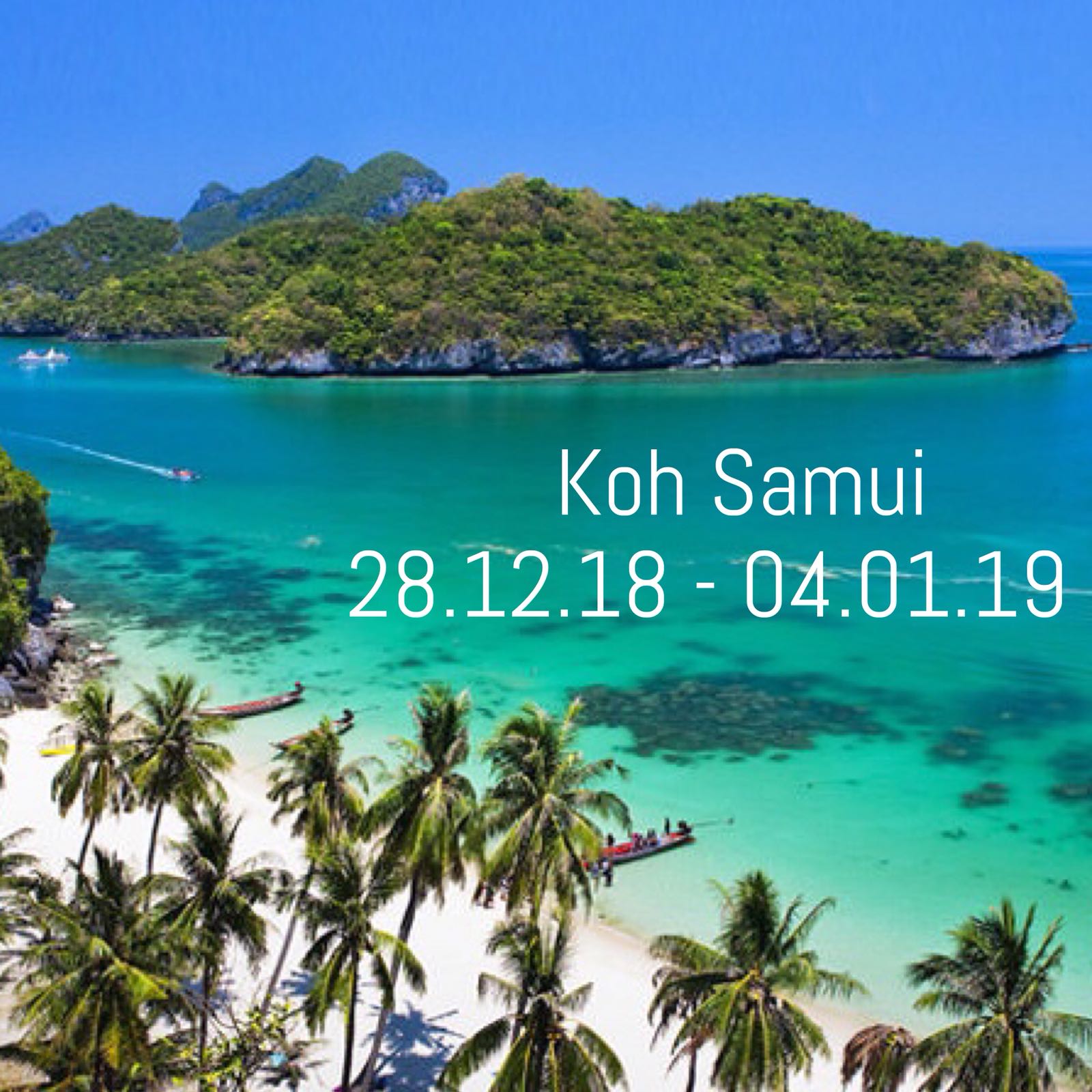 7-day men-only retreat at
"Life Loves You 2019"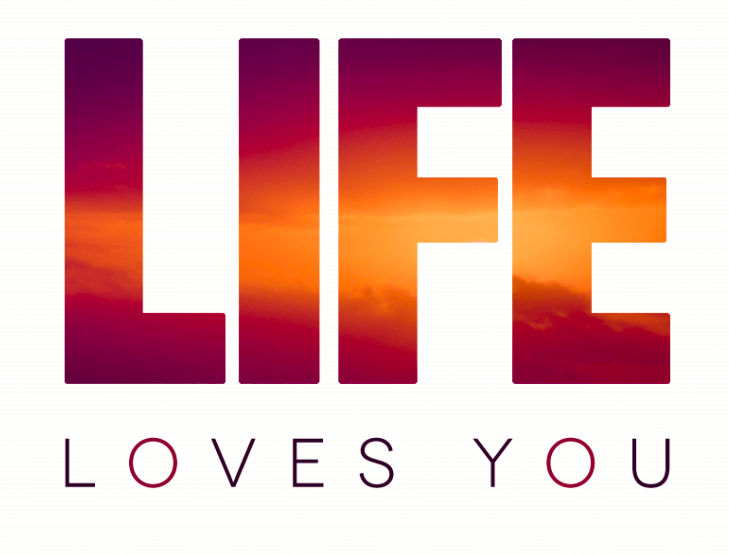 Join us for 7 magical days and nights December 28th 2018 – January 4th 2019 to practice yoga in one of the most captivating places in the world. This men's yoga retreat is a journey of discovery for the Conscious Man - incorporating strength, balance and flexibility - stimulating the mind and restoring the body.
Yoga4men is a style focusing specifically on the male body and targeting common areas of tension - shoulders, hips and hamstrings. It's a balance of playful discovery, mindfulness, challenging physical practice and inspiring philosophy. Our focus is on finding the correct physical alignment in asanas that allows energy to flow more freely and ultimately promotes creativity and freedom, both on and off the mat.
Every day will be a garland of practices, including 2 Asana classes, pranayama and meditation to re-ignite the passions in your life. RAD KAIM will offer sessions of combined asana and transpersonal work with the opportunity for men to gather in the company of other men in spiritual practice.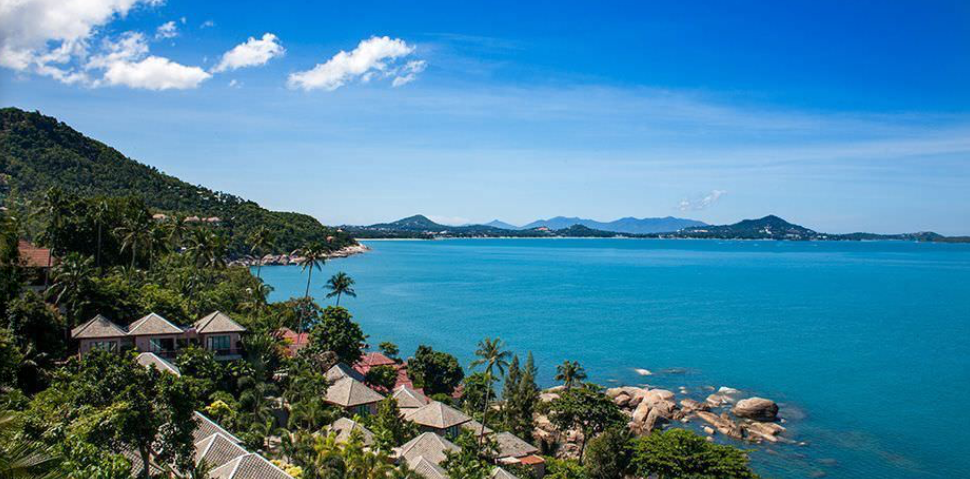 LIFE LOVES YOU!
"The most important decision we make is whether we believe we live in a friendly or hostile universe."
The yoga4men community embraces heart-centered yogis from around the world. Our tribe is growing year after year, welcoming those who are ready to shine their light in the world. Join us on the Yogic Path as we explore one of the most influential and remarkable spiritual traditions - Tantra. The purpose of this retreat is to explore a set of very profound practices that probe beyond the surface of reality to uncover the awareness of the bliss in every aspect of life. Tantric practices work on the subtle energies within the body to enhance spiritual growth and physical wellbeing. Through the exploration of these energies and their connection to the universe, the purpose of life and the connection to others can be understood in a new dimension. Drawing from "The sutras of Recognition", a foundational text of the Tantric Shaivism of Kashmir, we will uncover a deeper way of looking at life, one that uncovers profound joy and a sense of wonder. The power of this retreat can melt the heart, clear the mind and embrace a new way of seeing one's life with fresh perspective. Get ready for the time of your life! Ultimately, we will discover the value of Tantric practice in that it reveals the divine right in the midst of the ordinary, charging our lives with meaning.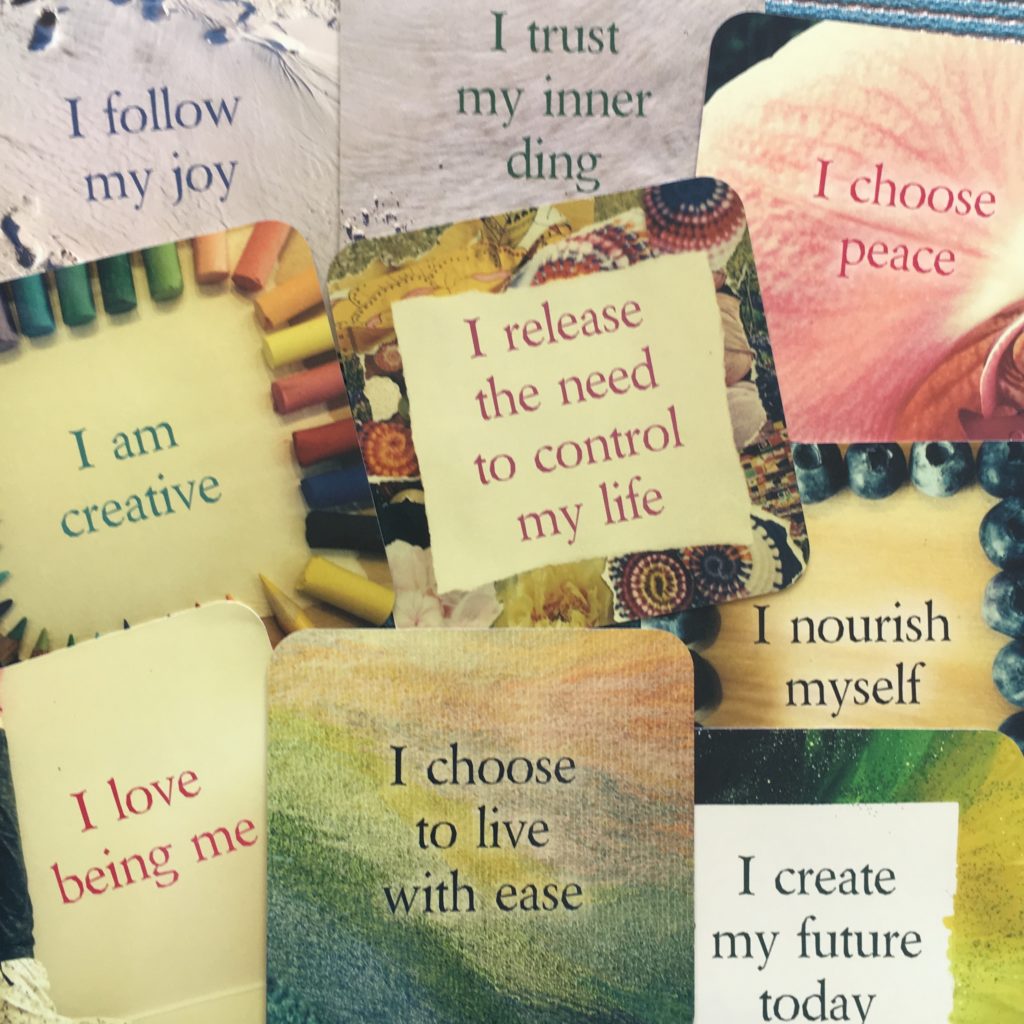 ________
The Retreat Centre:
Koh Samui is an ideal place for exploring yoga due to the outstanding natural beauty of the island. Most of Koh Samui is still considered unspoiled and unpolluted. Time on Koh Samui is an opportunity to relax, unwind, explore and focus on yourself. Enjoy the natural energy of palm trees, white sand, purple sunsets, turquoise waters, dense jungle, and exotic waterfalls. Despite being so easily accessible, Samui remains an idyllic island in the sun.
Our Accommodation:
Vikasa Yoga offer a variety of unique room styles. These different styles provide a range of experiences to choose from, whether you're looking for something authentic and eco friendly, or you prefer the typical comforts of a modern hotel. You have a choice of single or double occupancy in ocean fronted tropical garden paradise.
ZEN BUNGALOWS
The Zen Bungalows are perfectly named, being traditional huts built with local, natural materials. They provide an opportunity to leave contemporary hotels behind and feel yourself become totally at-one with Koh Samui's natural surroundings, with the stunning views from our cli -top location right outside your door.
A truly authentic experience. Single occupancy.
STANDARD BEACH BUNGALOWS
The Standard Beach Bungalows brings you close to Nature while providing every convenience. The rooms are modest, clean and comfortable with direct beach access. A private terrace allows you to take in one of Samui's spectacular sunrises. Bungalows come with simple interior bathroom with hot shower, AC, mini fridge, and a safety box. Single or double occupancy
SUPERIOR BEACH BUNGALOWS
The Superior Beach Bungalows provide the same features as the Standard, but are substantially bigger, more spacious, have better finishings, upgraded king-sized bed (or request two twins) and our most spectacular unobstructed sea views from its terraces. It's a truly unique waterfront living experience.
OCEAN SUPERIOR
Ocean Superior rooms offer more privacy with stunning views of the sea right from your bed. Experience privacy with the most spectacular unobstructed sea view right in-front of your bed and chill on ocean-breezy spacious terraces.
PRICES PER PERSON
Cost of package staring from 560 GBP (EARLY BIRD Book and pay deposit before 31th JULY 2018) including:
7 days accommodation, two daily yoga workshops, brunch + dinner served buffet style
ZEN BUNGALOW
£790 per person in single room EARLY BIRD £640
STANDARD BEACH BUNGALOWS
£890 per person single occupancy EARLY BIRD £740
£710 per person double occupancy EARLY BIRD £560
SUPERIOR BEACH BUNGALOWS
£1020 per person single occupancy EARLY BIRD £870
                                                     £810 per person double occupancy EARLY BIRD £660
OCEAN SUPERIOR
£1210 per person single occupancy EARLY BIRD £1060
£910 per person double occupancy EARLY BIRD £760
Payment Plan available
_____________________
Not included
Flight
airport transfer approx: $20.00 per person
Waterfall hike, temple tour excursions, healer, spa treatments, etc.
Reviews:
_________________
A bit of Heaven on Earth •••••
"This was honesty one of the best weeks of my life. First time to Thailand, travelling on my own, not really much of a yogi but I came away having had the most incredible time! Just book your vacation at Vikasa – you absolutely won't regret it!" Jason26– London, UK
Short stay in Paradise •••••
"The surroundings are just beautiful, as described. The vibe is enchanting, relaxing and inspiring. I was traveling solo and met a lot of great people from all quarters of the world which was very interesting. I will definitely be back! Sooner rather than later!" Greg44– Sydney
Great for escaping the world!•••••
"There are not enough good things I can say about Vikasa… This is the best place you could be to learn or improve your existing yoga practice so take full advantage. Everything is designed for comfort and convenience and I loved the attention to detail throughout the resort." David – Luxembourg City
_____________
Yoga Practice:
Daily yoga practice with breathtaking view of the sea within the tropical gardens. Practice yoga to the soothing sounds of the ocean breathing air that is always fresh and energized.
_____________
An Example of Schedule (subject to change):
Arrival Afternoon 28th Dec
Warm welcomes, Opening ceremony/ Yoga NIDRA
29th morning energising practice, evening candle light practice
30th morning energising practice, evening flow
31st morning energising practice, afternoon partner practices
1st: morning energising practice, free afternoon
2nd morning Solar practice, evening restorative
3rd morning activating practice - evening CLOSING CEREMONY
4th Departure
______________
Food:
Fresh & delicious ingredients, award winning chefs and genuine love for cooking is the essence of Vikasa Life Cafe.
Breathtaking location, dedication, authenticity and attention to detail make Vikasa Life Cafe feel like home.
__________
Excursions:
With it's magnificent blue waters boasting a vast variety of marine life and corals, and with the island lined with top-notch resorts, Thailand's Koh Samui has set itself as one of the best tourist destinations around Asia. Take a day off from the beach and plan a trip to see some of the famous Koh Samui attractions, wats, pagodas, and temples. Start with a drive to the famous Big Buddha temple that features a majestic golden statue of Lord Buddha. Explore the wats and learn more about the century-old sculptures and traditional Thai art work. No one can deny the fact that Koh Samui is a place for great beach fun. Explore the beaches of Koh Samui - indulge in the famous Chaweng beach cafes, or relax at the laid-back area of Lipa Noi.
________________
Travel:
Koh Samui is easily reached via a number of direct international flights and over a dozen daily 1-hour flights from Bangkok. Arrive easily with a direct flight from any Asian hub on Bangkok Airways. If you're traveling on a budget, you can also reach the island via ferry from the mainland Thai city of Surat Thani. Vikasa is just a fifteen minute drive from the Samui Airport.
How to book
Contact RAD to reserve a space / book.
Non refundable deposit £250.
Full Payment due by 1st November
Instalment plan available on request (three payments)
Join us for a week you will always remember!
Email:info@yoga4men.com
Tel UK (+44) 7703018742
Facebook: rad kaim