A men's yoga class incorporating strength, balance, and flexibility - stimulating the mind and restoring the body.
yoga4men is a style focusing specifically on the male body and targeting common areas of tension - shoulders, hips and hamstrings. Whenever you do a Y4M class you will have a BLAST! It's a balance of playful discovery, mindfulness, challenging physical practice and inspiring philosophy
2019 NEW 8 weeks

 BEGINNERS COURSES



8th JANUARY every Tuesday 6.15pm - 7.15 (limited availability )
11th JANUARY every Friday 7.00pm - 8.15
This in-depth beginners classes are designed to provide a basic understanding of yoga and is suitable for individual keen to move your body in new ways exploring the connection between their mind, body and spirit
WHAT YOU WILL LEARN?
- Level 1 syllabus, including the Foundation and Basic Form of the poses
- Introduction to the general principles of alignment for the major classes of poses
- Learn basic Breathing techniques for deeper relaxation
Heal your body, mind and soul on your personal journey to become a happy, healthy and strong mean, become whole. Become the man you want to be.
Month-to-Month payment          UNLIMITED YOGA
Save 50% and sign up for only £60 a month
Month-to-Month payment        4 classes per month
Save 30% and sign up for only £42 a month
 Drop-in Rate £15 per class

WEEKLY
YOGA OPEN (except complete beginners)



every

 Friday 

7.00pm - 8.15pm (75min)




every

 Tuesday 

7.00

pm - 8.15pm (75min)


Address
(Tuesdays)
Fitzrovia Centre
2 Foley Street
London
W1W 6DL (map)

Address
(Fridays)
Diorama Arts Centre
201 Drummond Street
Regent's Place
London, NW1 3FE (map)

______________________________________________________________________________
London Y4M Teacher
RAD KAIM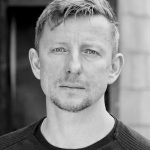 2000 RYT Hatha Yoga teacher. The founder of Yoga4men - interested in coaching, energy healing and meditation. I am here on a mission to get more men on the yoga mat. Find out more about Rad here and the yoga he teaches.
RHYS HOWELLS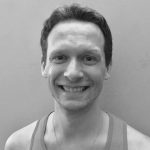 Rhys discovered yoga through being a keen amateur distance runner. He needed something to complement his training. He is an Anusara Elements yoga teacher. He really enjoys the heart opening focus of the style and also the alignment principles. He trained with Bridget  Woods Kramer.
Address
Fitzrovia Centre
2 Foley Street
London W1W 6DL

Address
Diorama Arts Centre
201 Drummond Street Regent's Place
London, NW1 3FE