A men's yoga class incorporating strength, balance, and flexibility - stimulating the mind and restoring the body.
yoga4men is a style focusing specifically on the male body and targeting common areas of tension - shoulders, hips and hamstrings. Whenever you do a Y4M class you will have a BLAST! It's a balance of playful discovery, mindfulness, challenging physical practice and inspiring philosophy
Month-to-Month payment          UNLIMITED YOGA
Save 50% and sign up for only £60 a month
Month-to-Month payment        4 classes per month
Save 30% and sign up for only £42 a month
 Drop-in Rate £15 per class

WEEKLY
YOGA OPEN (except complete beginners)



every

 Friday 

7.00pm - 8.15pm (75min)

YOGA OPEN (except complete beginners)


every

 Tuesday 

7.00

pm - 8.15pm (75min)


New 8 weeks

 BEGINNERS COURSE  

start Thursday

 

13th September 


7.30pm -8.45pm (75 min)
Address
(Tuesdays/Thursdays)
Fitzrovia Centre
2 Foley Street
London
W1W 6DL (map)

Address
(Fridays)
Diorama Arts Centre
201 Drummond Street
Regent's Place
London, NW1 3FE (map)

______________________________________________________________________________
London Y4M Teachers
RAD KAIM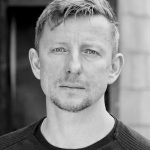 2000 RYT Hatha Yoga teacher. The founder of Yoga4men - interested in coaching, energy healing and meditation. I am here on a mission to get more men on the yoga mat. Find out more about Rad here and the yoga he teaches.
JAMES RAFAEL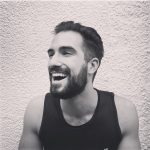 James teaches flow based classes with a focus on alignment and breath. Classes aim to encourage strength and flexibility whilst inviting a sense of wellbeing and humour. He is British Wheel of Yoga and Yoga Alliance certified, having trained under the two year Triyoga Teacher Training Diploma.
NICO DE NAPOLI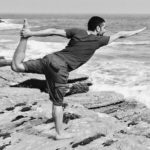 Nico has been practising yoga since 2003 and doing holistic coaching and therapy work since 2007. He trained in India, London and Thailand. His approach to yoga is therapeutic and non-competitive.
ANDREW HUNT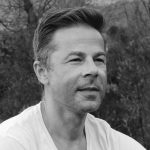 Andrew has been practicing Yoga for over twenty years and teaching for seven. He teaches Vinyasa flow, dynamic,restorative and Yin Yoga with an emphasis, with all, on the meditative nature of the practice. He has a particular affinity with Kundalini yoga and the huge benefits of this wonderful technology.
Address
Fitzrovia Centre
2 Foley Street
London W1W 6DL

Address
Diorama Arts Centre
201 Drummond Street Regent's Place
London, NW1 3FE