A men's yoga class incorporating strength, balance, and flexibility - stimulating the mind and restoring the body.
yoga4men is a style focusing specifically on the male body and targeting common areas of tension - shoulders, hips and hamstrings. Whenever you do a Y4M class you will have a BLAST! It's a balance of playful discovery, mindfulness, challenging physical practice and inspiring philosophy
Month-to-Month payment          UNLIMITED YOGA
Save 50% and sign up for only £60 a month
Month-to-Month payment        4 classes per month
Save 30% and sign up for only £42 a month
 Drop-in Rate £15 per class

WEEKLY
YOGA OPEN (except complete beginners)



every

 Friday 

7.00pm - 8.15pm (75min)

YOGA OPEN (except complete beginners)


every

 Tuesday 

7.00

pm - 8.15pm (75min)


New 8 weeks

 BEGINNERS COURSE 

start Thursday

 

13th September 


7.pm -8.15pm (75 min)
This in-depth beginners classes are designed to provide a basic understanding of yoga and is suitable for individual keen to move your body in new ways exploring the connection between their mind, body and spirit
WHAT YOU WILL LEARN?
- Level 1 syllabus, including the Foundation and Basic Form of the poses
- Introduction to the general principles of alignment for the major classes of poses
- Learn basic Breathing techniques for deeper relaxation
Heal your body, mind and soul on your personal journey to become a happy, healthy and strong mean, become whole. Become the man you want to be.
Address
(Tuesdays/Thursdays)
Fitzrovia Centre
2 Foley Street
London
W1W 6DL (map)

Address
(Fridays)
Diorama Arts Centre
201 Drummond Street
Regent's Place
London, NW1 3FE (map)

______________________________________________________________________________
London Y4M Teacher
RAD KAIM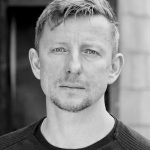 2000 RYT Hatha Yoga teacher. The founder of Yoga4men - interested in coaching, energy healing and meditation. I am here on a mission to get more men on the yoga mat. Find out more about Rad here and the yoga he teaches.
Address
Fitzrovia Centre
2 Foley Street
London W1W 6DL

Address
Diorama Arts Centre
201 Drummond Street Regent's Place
London, NW1 3FE