7-day men-only retreat at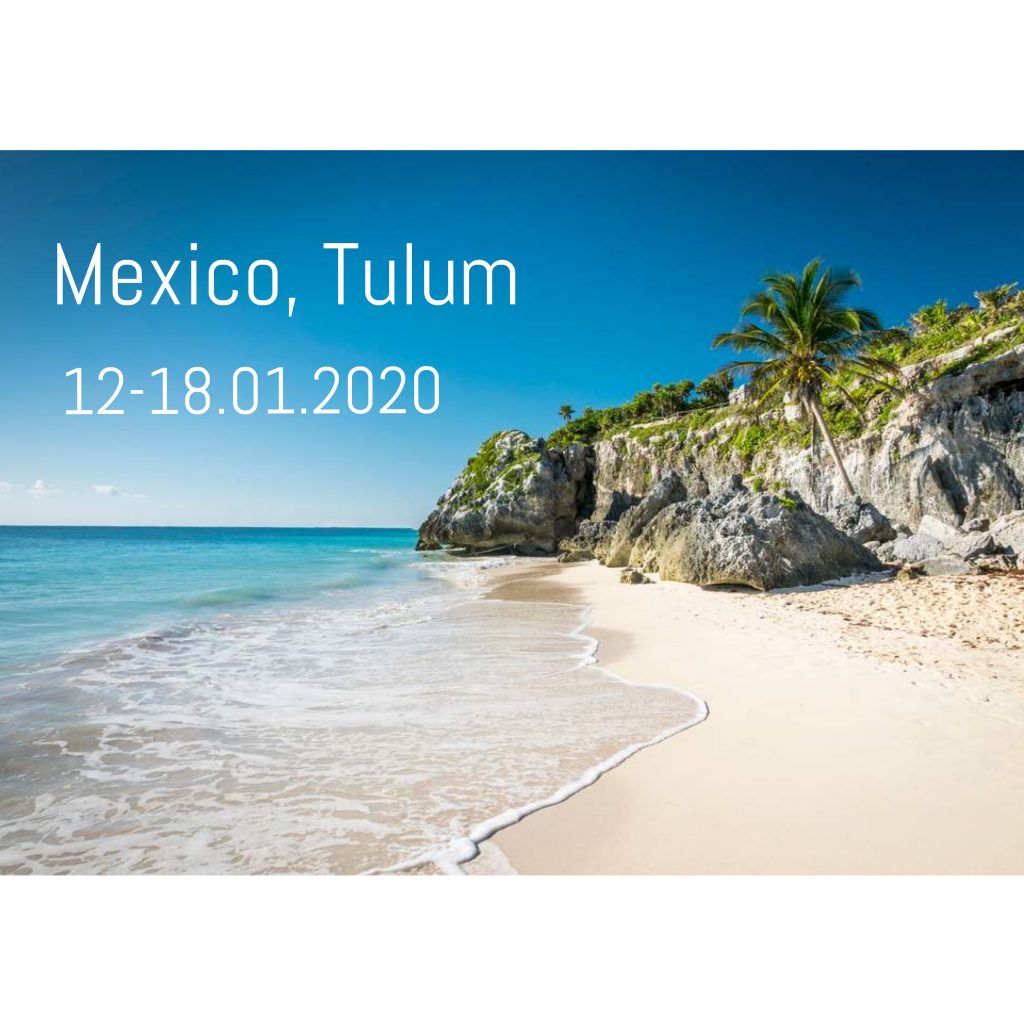 THE HERO'S JOURNEY
Reclaim your healthy power as a 21st century man.
Join us for 7 magical days and nights January 12th – January 18th 2020 to practice yoga in one of the most captivating places in the world. This men's yoga retreat is a journey of discovery for the Conscious Man - incorporating strength, balance and flexibility - stimulating the mind and restoring the body.
Yoga4men is a style focusing specifically on the male body and targeting common areas of tension - shoulders, hips and hamstrings. It's a balance of playful discovery, mindfulness, challenging physical practice and inspiring philosophy.
Every day will be a garland of practices, including 2 Asana classes, pranayama and meditation to re-ignite the passions in your life. RAD KAIM will offer sessions of combined asana and transpersonal work with the opportunity for men to gather in the company of other men in spiritual practice.
_____________________
The yoga4men community embraces heart-centered yogis from around the world. Our tribe is growing year after year, welcoming those who are ready to shine their light in the world. The HERO's JOURNEY is life affirming event, honoring the best in what we men have to offer.

To begin on the path of the hero's journey we must reconnect the heart to the head so we can start living the authentic Selves.
Go on an adventure!
You'll discover your unique connection to manhood, explore a new way of understanding masculinity, and step fully into the man you envision yourself to be.
Break out the systems of emotional constriction that leads to living a live of desperation , insecurities, depression or substance abuse.
Learn how to stay true to who you are and make profound choices about what you want to keep, what you want to expand, and what you want to let go of.
This retreat will be a gentle introduction to one of the most important texts in yoga philosophy - BHAGAVAGITA - the quest for personal mastery and renunciation of the ego, the victory of light over the dark, and ultimate (re)-union with the Source within.

TULUM, MEXICO
Get ready to recharge and rejuvenate in one of the best-loved yoga destinations.. The Mayan Riviera vibe is unique and if you're looking for a mix of nature, culture, cuisine and beach then this Mexico yoga retreat adventure is the one for you.
You'll fly in and out of Cancun but skip the tourist hustle-and-bustle for the simple homeyness and delicious eats in the local hamlet of Puerto Morelos. This tiny beach town is home to one of the largest coral reefs in the world, a place where you can snorkel for hours or just relax on the calm beach, soaking up the rays.
This Mexican adventure is one of the most balanced yoga retreats as we juggle days of adventure with beach-chillaxing. Expect to dive in cenotes, swim with sea turtles, visit the ruins of Tulum and get a taste of local Mayan culture. All of this on one of the most affordable yoga retreats that's an easy non-stop flight from many US and European cities.

OUR ACCOMODATION
Casa Om has 11 beautiful bedrooms and bathrooms, a spacious and well equipped yoga room, swimming pool, a rooftop dining area and 2 kitchens. Bedrooms can set for either single or double occupancy, and have either a private bathroom or a bathroom shared between two rooms. Casa Om also has a new dorm that sleeps up to 6 people in bunk beds.
The rooms at Casa Om are comfortable and beautifully designed with air conditioning and fans. Drinking water and wifi are provided. Casa Om sleeps 26 and is across the street from the beach.

PRICES PER PERSON
Cost of package staring from 720 GBP (EARLY BIRD Book and pay deposit before 30th JUNE 2019) including:
6 days accommodation, two daily yoga workshops, 10 meals (brunch + dinner served buffet style)
£870 per person EARLY BIRD £720
Above price is for Dorm style accommodation: 6 bed dorm

£970 per person EARLY BIRD £820
Above price is for Double Room
£1120 per person EARLY BIRD £970
Above price is Single Room
_____________________________________

Not Included
flights
airport transfer approx: $40.00 per person
excursions, spa treatments, etc.
_____________________________________

Yoga Practice: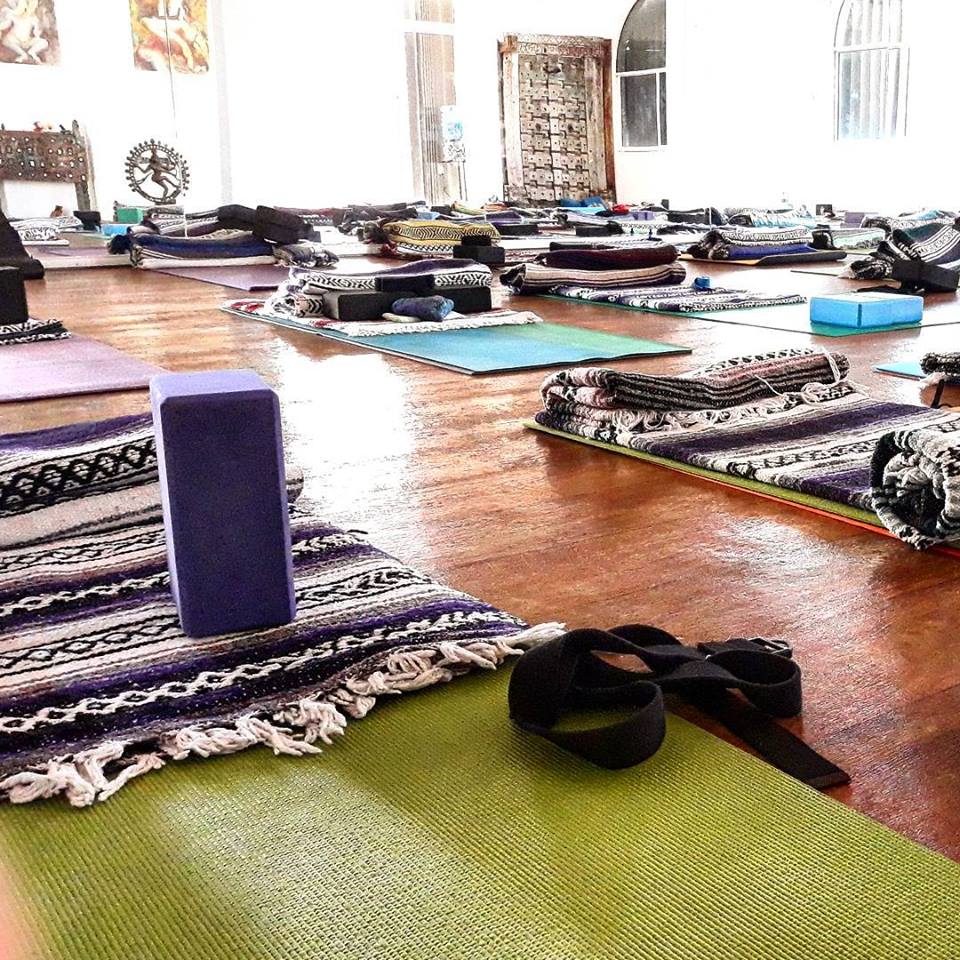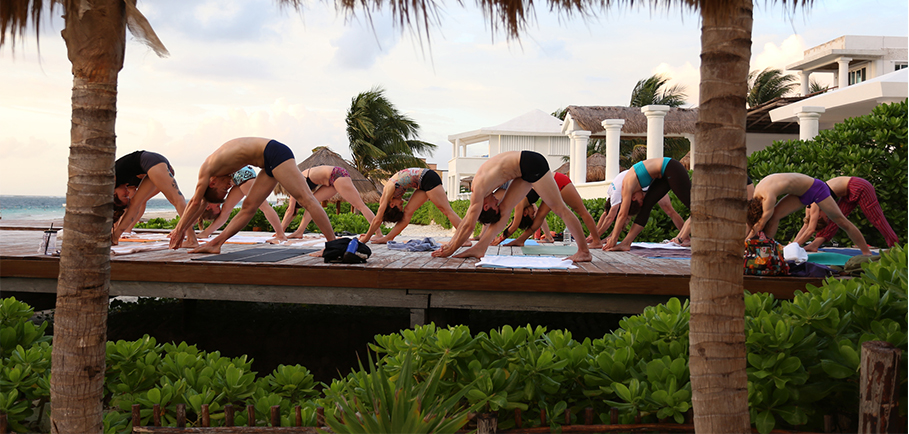 The yoga room can fit 40 yogi's comfortably and has mirrors, heaters, a sound system, mats, towels, blocks, straps, blankets and chairs.The yoga room is great for yoga as well as meeting space for watching movies, massage and discussions.
The deck across the street is a public space. The beach at the quiet end of town and usually this space is nice for a morning class overlooking the ocean as the sun rises. Watch the waves crash on the coral reef in the distance, or take this entrance to walk on the beach.
_____________________________
An Example of Schedule (subject to change):
Arrival Afternoon 12th JAN
12th - Warm welcome, Opening ceremony/ Yoga NIDRA
13th - morning energising practice, evening candle light practice
14th - morning energising practice, evening flow
15th - morning energising practice, TRIP TO TULUM ( not included in the price)
16th - morning energising practice, free afternoon
17th - morning Solar practice, CLOSING CEREMONY
18th Departure
________________________________
Food:
Casa Om run a full gourmet vegetarian kitchen. The resort offers extensive Mexican, Thai, New American, and Lebanese food options, including fresh juices and smoothies. All dishes are prepared with a healthy yogic lifestyle in mind. We love to make gluten free and vegan meals as well. Please let us know how we can accommodate any request.
Our head chef, Eduardo "Yayo" Gomez, is a former restaurateur; he brings more than 10 years of professional cooking experience to Casa Om. He is passionate about food and his cooking classes are a favorite amongst our visitors. Those passionate about cuisine will find a like-minded soul.

Excursions:

Coba Ruins
The Mayan ruins at Coba is one of the few sites in the Yucatan that is still relatively unrestored. Many of these ancient buildings are the same as when they were rediscovered in 1890. The beautiful location is less hectic and touristy than other Mayan sites and is certainly worth the day trip.
Snorkeling & Snuba
The biodiversity on the protect reef in the Mexican Riviera is stunning. Take off for an afternoon when the sun lights up the corals, tropical fish and sponges and search for turtles or reef sharks. Snorkelers can float above it all while scuba divers (no certification needed) can swim down into the tropical traffic. Either option will highlight why this area is protected and turned into a National Marine Park. Yogis can walk to the beach and take a 5 minute stroll to reach the operator. This natural oasis is literally steps from our retreat centre.
_________________________________
Travel:
Please fly into Cancun International Airport (CUN). Pick up from the airport is 40$ and takes 20 minutes south to the beautiful town of Puerto Morelos on the white sandy beaches of the Mexican Riviera. CASA OM is located at 9 mza 26 sm 02 avenue javier rojo gomez, Puerto Morelos, Quintana Roo Mexico. You can get driving directions here http://casaom.com/index.php/travel/
____________________
How to book
1. Contact RAD to reserve a space/book.
2. Non refundable deposit £250. Full Payment due by 1st November
3. Instalment plan available on request (three payments)
Join us for a week you will always remember!
Email:info@yoga4men.com
Tel UK (+44) 7703018742
Facebook: rad kaim