ACTIVATE YOUR PURE CONSCIOUSNESS & DESIGN YOUR LIFE
Live Online Course
Starts OCTOBER 30th
Log in or Register to Apply Today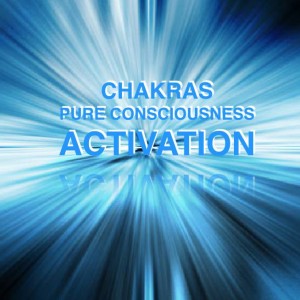 7 week online course with live meetings every Sunday.
If you are already a y4m Member please Log In to receive this course for FREE
New Comers please Apply as a y4m Member to receive this course for FREE
Become the man you want to be.
We are at a critical time in human evolution, a time when we can generate true shifts in consciousness. These shifts can and should begin within the heart of each individual.  Do you want to change?
The PURE CONSCIOUSNESS ACTIVATION course is an integrated, balanced and grounded approach to manifestation. The secret lies in the chakras – an ancient map of our energy centers that has been the foundation for millions of yoga practitioners. The chakra system takes us on a tour through the body, visiting every aspect of ourselves connecting up the body, mind and soulful aspects. They are a great tool for self- inquiry - we learn about our own nature, finding ways to balance our strengths and our needs.
Through a 7 week powerful yogic journey you will have an opportunity to develop a clear and solid approach to creating what is most valuable to you. Learn a potent set of skills and practices to bring your heart, mind and body into deeper alignment. Create your most cherished dreams with grace, mastery and beauty. It's about using nature's blueprint for how the process of manifestation actually works by following the energetic template of your body, emotions, mind and soul.
Heal your body, and mind on your personal journey to becoming a happy, healthy and strong man. Become whole. Become the man you want to be.
Practice Track Details:
7 Live Online Meetings (one per week) for explanation and instruction.
Sundays @ 5-6pm London time/ 9-10am PST
Starts October 30th and continues on November 6th, November 13th, November 20th, November 27th, December 4th, December 11th
The entire course is conducted online. All lessons are recorded and archived.
You Will Receive and Learn:
Daily mindfulness practices (meditation, breathing, contemplation, affirmation)
Daily tutorials, video lessons, audio instruction.
Course Content

Instructions on how to identify, visualize and manifest your most important dreams.
Learn tools to bring your heart, mind and body into deeper alignment.
Strategies to increase your happiness, your productivity, your confidence.
Tools for transforming common blocks that occur at each chakra level, from limiting beliefs to handling distractions, to fear of commitment
Deeper awareness of where you create barriers within yourself – and how to overcome them
Greater energy and vitality from your alignment with your Divine source

Learn effective home Yogic practices that you can continue for years to come.

Multiple 20 & 30 minute online yoga videos to practice at home and on the go
Start your personal journey. This course is FREE. Log in or Register to Apply
This course is limited to 20.
Please use this form to register your interest in the next
'Pure Consciousness Activation' online course.
History
I am a 500hr certified Yoga teacher, and have  multiple certifications and coursework in life coaching.  Quite a few years ago, I was privileged to meet Marianne Williamson, spiritual best-selling author and lecturer.  She introduced me to the Course of Miracles teachings which has revolutionized my life. It is a self-study curriculum to bring about transformative personal change. Over the following few years my life changed rapidly. My personal life, my career, my definition of happiness started to shift. After years and years of searching, I started to live my own life with more clarity. I have discovered that the light shines brightly within us no matter how devastating the circumstances might seem on the outside. It is our choice to feed it and allow it to continue working as a guiding light, or we choose to ignore it to the point of dimming and forgetting that it even exists. Maintaining our light, and allowing it to grow and burn brightly, takes us to greater heights. Today, I am grateful for my yoga, A Course of Miracles, life coaching and all life experiences that have taken me to places I never knew existed.  - Rad