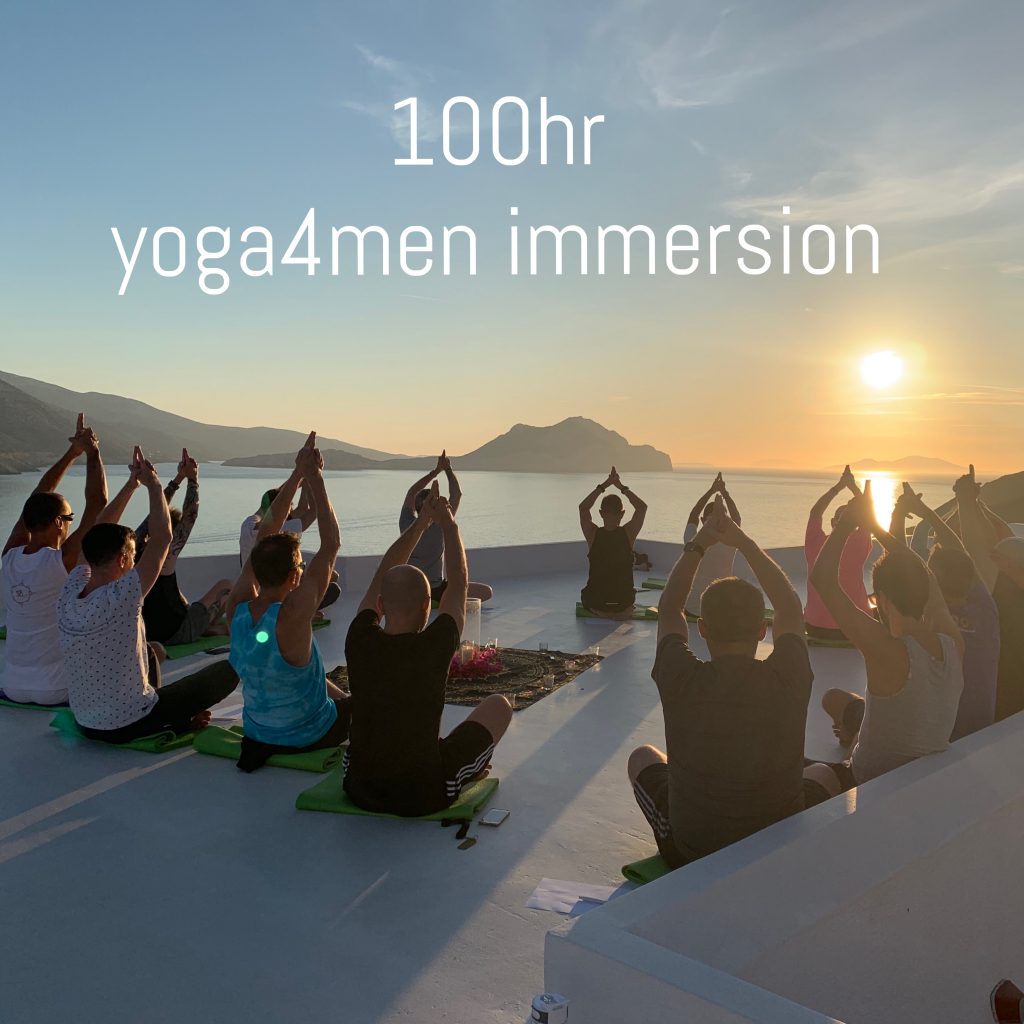 A three part immersion program designed for students, aspiring teachers, and experienced teachers alike who wish to deepen their yoga practice. We'll build a committed community united together in a spiritual journey, and a fire for focused study and practice.
Pre-requisite: Students must have at least 1 year of a steady asana yoga practice in any yoga lineage. Applicants must have a love of yoga, an open heart and an open mind. Students with injuries and health issues are encouraged to attend
In between the weekends students will be required to take 2 classes a week in any yoga lineage. All these classes are included in your investment and are separate from the weekend hours. Students will also have required readings and homework. Maintaining contact with fellow students as well as with the teachers of this program will facilitate a richer experience.
Students may participate in one, two or all three Immersions.
If you are interested in becoming a teacher, the Immersions are the first part to your yoga4men Teacher training.
*All Three Immersions will contain Asana, Meditation, Pranayama, Mantra, Self Inquiry Practices, as well as Physical and Subtle Body Anatomy
Immersion One: Jnana/Understanding
Deep study, understanding, and practice of the Anatomy and Biomechanics.
Level 1 Syllabus poses: Foundation.
This anatomical-based yoga intensive will take you on an educational and experiential journey of body-mind-heart and will teach you more about your body and yoga poses than you ever knew before. Each day details out a specific body region and makes the download of information clear, understandable and experiential.
Immersion Two: Bhakti/Ignate the Fire
Penetrate the Yoga Sutras of Patanjali from a Classical and non-dual Tantric perspective
Embody inspiration to cultivate your own home practice and your spiritual journey
Greater clarity of Immersion One studies
Level 2 Syllabus poses: Exploration
Students can expect to leave this intensive with a deeper, more expansive practice, and know how best to grow your yoga practice in the context of his own limits and boundaries.
Immersion Three: Karma/Action
Penetrate the Bhagavad Gita from a Classical and non-dual Tantric perspective
Level 3 Syllabus poses: Expression
In this intensive, you will study and deconstruct asana (yoga poses), pranayama (breath work), meditation, therapeutics, yoga theory & practice, basic yoga history & philosophy.
SCHEDULE
Our training will keep the following daily schedule:
9:00- 10:00 Morning Sadhana: Pranayama, Meditation, Kriya
10:00-13:00 Dynamic Movement: Asana, Alignment Technology, Theme
13:00-14:00 Lunch
14:00-16:00 Lecture: Alignment Principles, Anatomy, Philosophy
16:00-18:00 Movement Exploration: Principles, Forward Folds, Twists, Hip/Shoulder-Openers, Core Integration, Inversions.
Learn How To
Utilize the Principles of Alignment™ to alleviate pain, and deepen and transform your poses
Develop greater awareness, strength, and confidence in your poses
Be powerful and receptive at the same time
Cultivate greater maturity in your practice to know that you are unfolding at your own rate
Find inspiration to maintain and grow your own practice
Live your yoga
Develop your connection to Spirit and to yourself so that you know who you are and why you are here
*All texts and materials necessary for this program are included with the Investment of this program.
100 Hour Immersion Dates
MODULE 1
Friday 3rd APRIL – Sunday 5th APRIL
Friday evening and 2 full days on Saturday + Sunday
Friday 24th APRIL – 26 th APRIL
Friday evening and 2 full days on Saturday + Sunday
MODULE 2
Friday 8th MAY – Sunday 10th MAY
Friday evening and 2 full days on Saturday + Sunday
Friday 5th JUNE – Sunday 7th JUNE
Friday evening and 2 full days on Saturday + Sunday
MODULE 3
Friday 24th JULY – Sunday 26th JULY
Friday evening and 2 full days on Saturday + Sunday
Friday 7th AUGUST – Sunday 9th AUGUST
Friday evening and 2 full days on Saturday + Sunday
__________________________________________
Friday evening sessions will run 7.00-9.00pm.
Full day sessions will run 9.00am – 6.00pm
9-6pm each day which includes a 1 hour break
Cost
A £200 non refundable deposit is the requirement to secure your place in the Immersion. ( 15 spaces)
£400 per Immersion
£900 Early Bird price for entire Immersion I, II, III (Expires OCTOBER 13th)
£1050 Full price for entire Immersion thereafter
Location
All sessions will take place in LONDON SW9, SYNCHRONICITY STUDIOS.
Join us on this revelatory and life-changing journey.
Answer the call of your Heart!