7-day men-only retreat at
www.yogahousephangan.com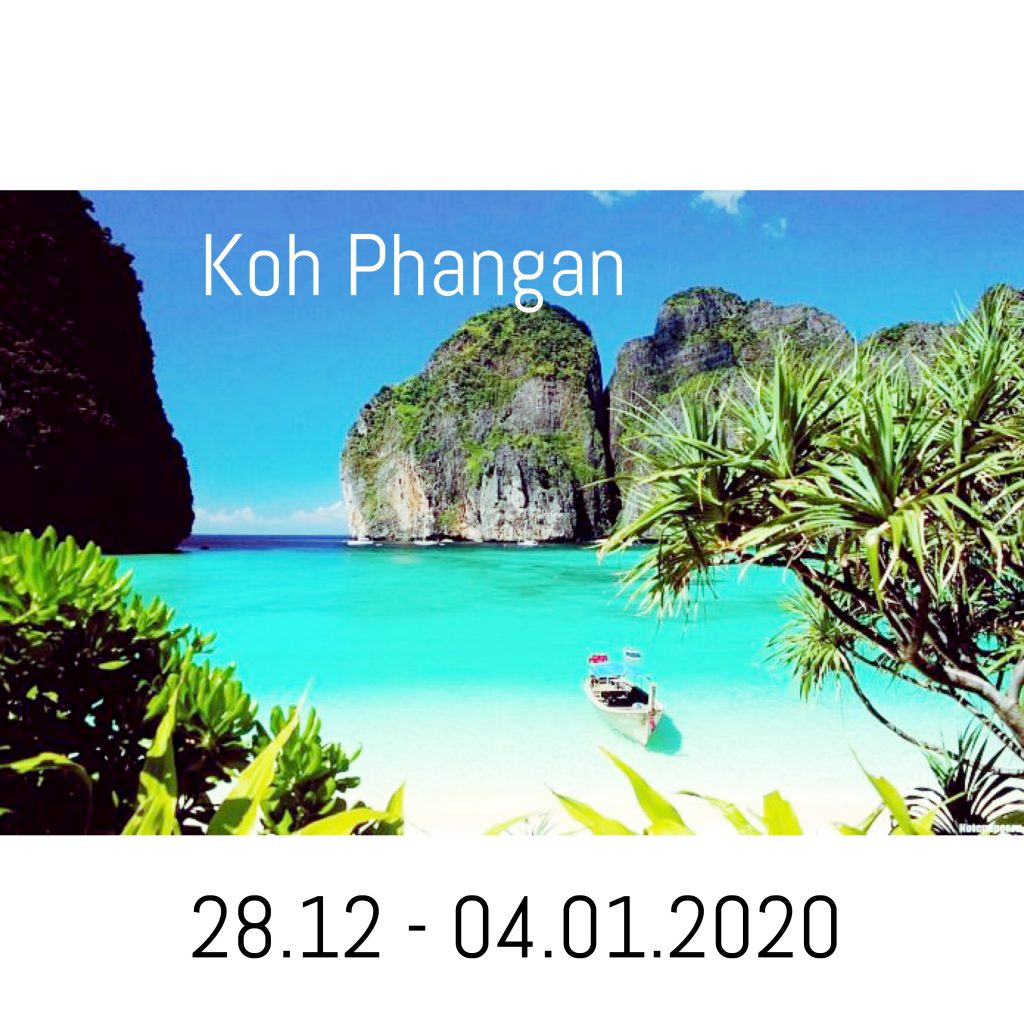 THE HERO'S JOURNEY
Reclaim your healthy power as a 21st century man.
Join us for 7 magical days and nights December 28th – January 4th to practice yoga in one of the most captivating places in the world. This men's yoga retreat is a journey of discovery for the Conscious Man - incorporating strength, balance and flexibility - stimulating the mind and restoring the body.
Yoga4men is a style focusing specifically on the male body and targeting common areas of tension - shoulders, hips and hamstrings. It's a balance of playful discovery, mindfulness, challenging physical practice and inspiring philosophy.
Every day will be a garland of practices, including 2 Asana classes, pranayama and meditation to re-ignite the passions in your life. RAD KAIM will offer sessions of combined asana and transpersonal work with the opportunity for men to gather in the company of other men in spiritual practice.
_____________________
The yoga4men community embraces heart-centered yogis from around the world. Our tribe is growing year after year, welcoming those who are ready to shine their light in the world. The HERO's JOURNEY is life affirming event, honoring the best in what we men have to offer.

To begin on the path of the hero's journey we must reconnect the heart to the head so we can start living the authentic Selves. VULNERABILITY feels scary, hard and dangerous. The most common misconception about vulnerability is that it is the same as weakness and NOBODY wants to be perceived as weak. For men in particular, weakness is considered the cardinal sin of manhood so men often have a hard time being vulnurable. By facing our insecurities we begin our own healing process - we heal our wounds and confront our past. We learn to see our masculinity in a different way - trying to become more of a human being and less constrained by who we thought we should be.
Go on an adventure!
You'll discover your unique connection to manhood, explore a new way of understanding masculinity, and step fully into the man you envision yourself to be.
Break out the systems of emotional constriction that leads to living a live of desperation , insecurities, depression or substance abuse.
Learn how to stay true to who you are and make profound choices about what you want to keep, what you want to expand, and what you want to let go of.
This retreat will be a gentle introduction to one of the most important texts in yoga philosophy - BHAGAVAGITA - the quest for personal mastery and renunciation of the ego, the victory of light over the dark, and ultimate (re)-union with the Source within.

KOH PHANGAN
Located in south east of the country at the gulf of Thailand, Koh Phangan is a magical island of freedom and serenity. It is the perfect place to stop everything for a brief moment and dive into a reality totally different from what you are used to.
Wild nature, beautiful unspoiled beaches, simple and loving people, free and liberated atmosphere and a strong feeling of where was I all this time. You can find everything you really need here: beautiful diving sites, great authentic Thai food and advanced yoga and retreat centres. A harmonious mixture of body and soul.
Koh Phangan is spiritual and authentic. It's a place to reflect and be grateful for just being. Phangan is an island of joy, an island of wonderful rides in beautiful trails on an old motorbike, profound experiences and mind blowing interactions. It is full of crazy amazing sunrises and stunning sunsets.
OUR ACCOMODATION
The yoga house in Koh Phangan offers a unique space to retreat - although private and secluded, it is only a few minutes from Koh Phangan's main beaches, villages and the main town. The Yoga House is a traditional Thai-style villa situated in Thongsala, Koh Phangan. The 3000-sqm property is surrounded by nature and offers spacious indoor and outdoor relaxing areas. The living area is surrounded by a wooden balcony overlooking the tropical garden, swimming pool and river that circles around the property. The Yoga House has six spacious bedrooms. All bedrooms have air conditioning and fans. Four rooms have an en suite bathroom and two rooms share a bathroom. Our large, comfortable living area with many intimate niches and places to hang around, socialise or to just be with yourself and reflect. This spacious living area is surrounded by a wide wooden balcony overlooking the beautiful garden and river.
PRICES PER PERSON
Cost of package staring from 570 GBP (EARLY BIRD Book and pay deposit before 31th MAY 2019) including:
7 days accommodation, two daily yoga workshops, brunch + dinner served buffet style
£720 per person EARLY BIRD £570
Above price is for twin-shared rooms with shared bathroom
and 4-shared deluxe room with ensuite bathroom
£790 per person EARLY BIRD £640
Above price is for shared deluxe room with ensuite bathroom
____
Not Included
flights
airport transfer approx: $20.00 per person
national park excursions, healer, spa treatments, etc.
Reviews:
_________________
wonderful yoga sanctuary •••••
"I had an incredible experience at the yoga house for 3 weeks! The place is gorgeous, the garden and the pool are beautiful! The food was delicious and the location of the house was secluded enough but also close enough to discover the rest of the island. Thanks again xx" John 38 – US
Ommm all the way •••••
"The Yoga House is such a magical place! The pool and gardens are beautiful and the rooms are comfortable and relaxing. You feel so at peace in the space. Also the food is beyond incredible and I looked forward to my meals everyday! I was fortunate enough to spend 3 weeks there for a yoga training and would love to go back again someday! I highly recommend this space if you are looking to do a retreat - a great vacation spot. You will surely love it!!" Martin 48 – Holland
_____________
Yoga Practice:
_____________
An Example of Schedule (subject to change):
Arrival Afternoon 27th Dec
28th Warm welcome, Opening ceremony/ Yoga NIDRA
29th morning energising practice, evening candle light practice
30th morning energising practice, evening flow
31st morning energising practice, afternoon partner practices
1st: morning energising practice, free afternoon
2st morning Solar practice, evening restorative
3nd morning activating practice - evening
CLOSING CEREMONY
4rd Departure
______________
Food:
delicious breakfast and dinner
__________
Excursions:
Koh Phangan is full of outdoor adventure and most of it can be done on a few Bahts. Rich coral reefs run along the north-west coast of the island, supporting a vibrant underwater world making it an excellent place to snorkel and one of the cheapest and least-crowded places to dive in Thailand. There are fishing trips, around the island boat trips and loads of watersports on offer including kayaks, catamarans and fishing. The island has acres of undisturbed tropical rainforest and a wild jungle interior. There are overnight mountain treks to the top of Khao Ra and coastline walks making it possible to beach hop round the whole island.
______________
Travel:
Getting to Koh Phangan By Plane and Boat. The nearest airport is Koh- Samui (USM) which has frequent flights from Bangkok (BKK) and Phuket, daily flights from Pattaya (U-Tapao), Singapore. Transortation to the ferry pier is easy to find at the airport. There are at least 4 ferries a day from Koh Samui's Big Buddha pier.
How to book
1. Contact RAD to reserve a space / book.
2. Non refundable deposit £250. Full Payment due by 1st November
3. Instalment plan available on request (three payments)Join us for a week you will always remember!
Email:info@yoga4men.com
Tel UK (+44) 7703018742
Facebook: rad kaim