Reclaim Your Healthy Power as a 21st Century Man
10 Week Online Course
COMING SOON!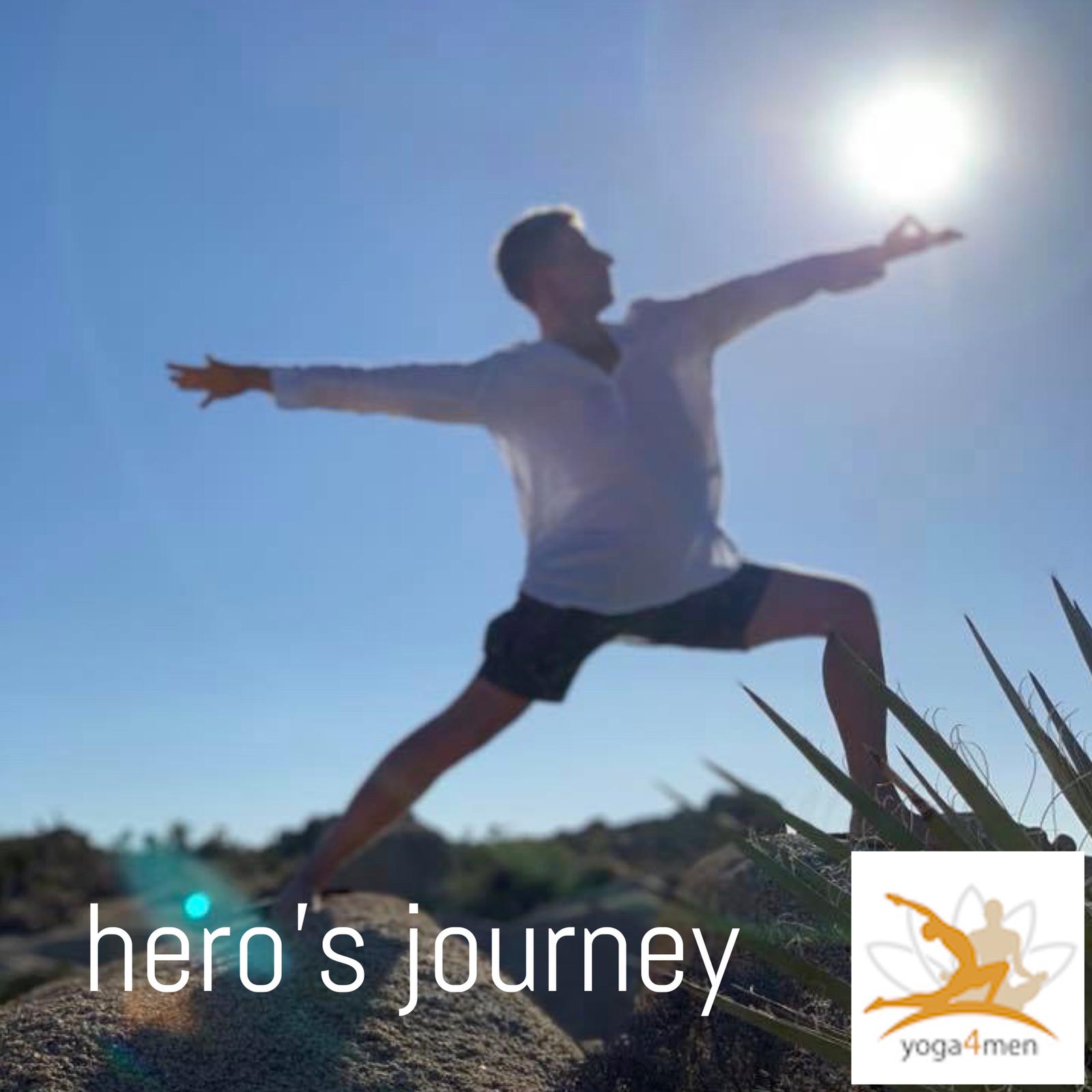 This men's yoga course is a journey of discovery for the Conscious Man - incorporating strength, balance and flexibility - stimulating the mind and restoring the body.
Yoga4men is a style focusing specifically on the male body and targeting common areas of tension - shoulders, hips and hamstrings. It's a balance of playful discovery, mindfulness, challenging physical practice and inspiring philosophy.
The Hero's Journey is a life affirming course, honouring the best in what we men have to offer.
To begin on the path of the hero's journey we must reconnect the heart to the head so we can start living the authentic Selves.
Go on an adventure!
You'll discover your unique connection to manhood, explore a new way of understanding masculinity, and step fully into the man you envision yourself to be.
Learn how to stay true to who you are and make profound choices about what you want to keep, what you want to expand, and what you want to let go of.
This course will be a gentle introduction to one of the most important texts in yoga philosophy - BHAGAVAGITA - the quest for personal mastery and renunciation of the ego, the victory of light over the dark, and ultimate (re)-union with the Source within.
You Will Receive and Learn:
Daily Mindfulness Practices (meditation, breathing, contemplation, affirmation)
75/90 min yoga4men alignment class videos (one each week)
75/90 min kundalini4men class videos (one each week)
Access to live yoga4men weekly classes
Tools to increase your happiness, your productivity, your confidence
Learn effective home practices that you can continue for years to come. Do yoga wherever you are, whenever you can, with whatever you have.
Reclaim Your Healthy Power in 10 weeks!