Live Your Life Filled with Love and Loving Connections
Coming Soon!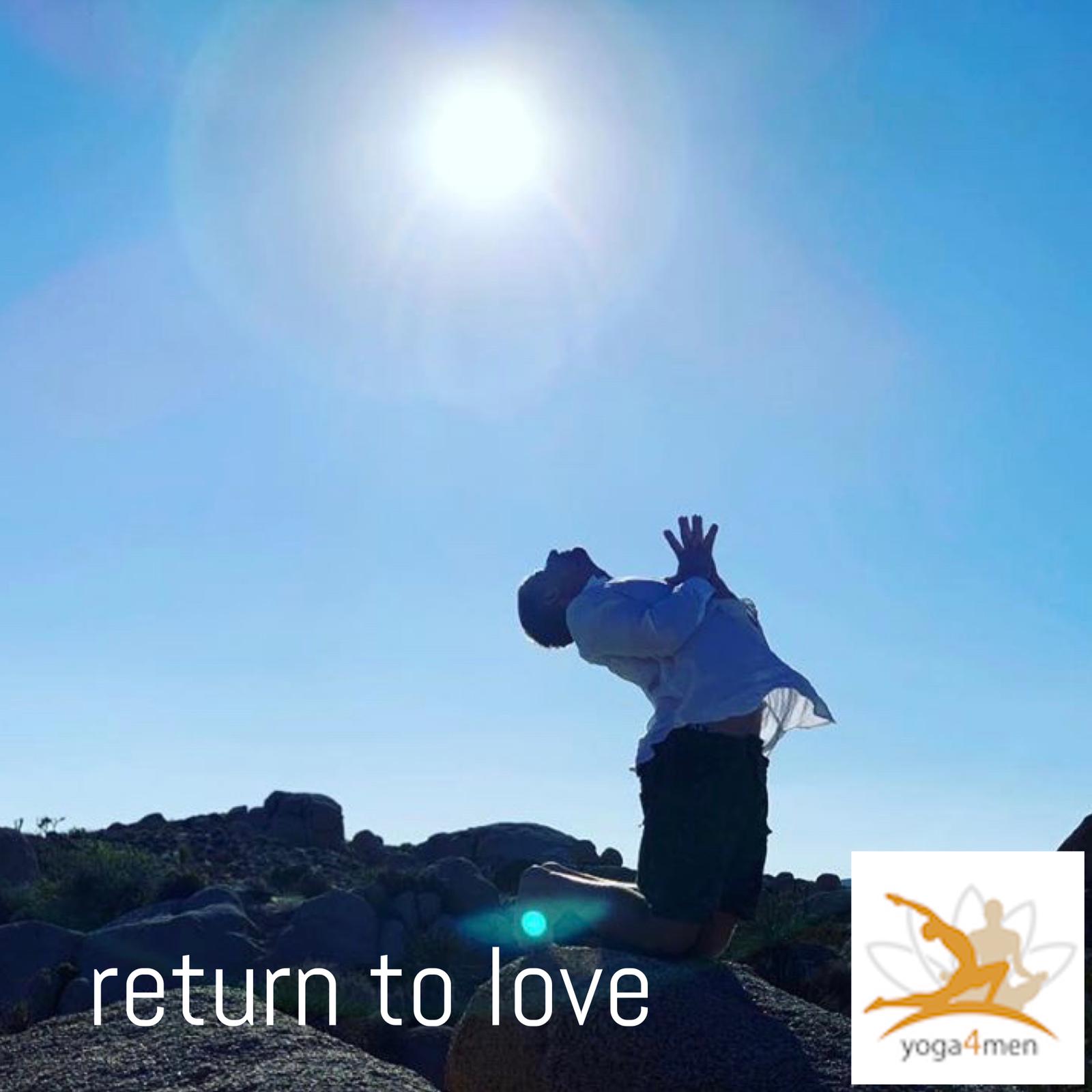 7 week online course with live meetings every Saturday
In this heart-centred Return to Love course you will discover how your habits and beliefs about love and intimacy affect your relationships and ability to find love. No matter how persistent your painful patterns in love have been, you have the power to manifest ecstatically happy, healthy, wholehearted love!
Everyone deserves to live a life filled with love and loving connections. It's really that simple.
Give yourself richer friendships, warmer family dynamics and extraordinary depth in all your relationships. Open to a world of joy and connection and allow yourself to naturally and comfortably express your heartfelt love and intimacy. You deserve it!
Become the man you would need to be to manifest it.
The course is conducted online. All lessons are recorded and archived.
You Will Receive and Learn:
Daily Mindfulness Practices (meditation, breathing, contemplation, affirmation)
60/75 min yoga4men alignment class videos (one each week)
75/90 min kundalini4men class videos (one each week)
Access to live yoga4men weekly classes
Tools to increase your happiness, your productivity, your confidence
Live Weekly meetings:
7 Live Online Meetings (one per week) for practice, explanation and instruction
Saturdays @ 5-7pm London time/ 9-11am PST
Starts Saturday (To be confirmed)

Learn effective home practices that you can continue for years to come.
Do yoga wherever you are, whenever you can, with whatever you have.

Live A Life Filled with Love in 7 weeks!