Move Your Body in New Ways
10 Week Online Course
Purchase Now and Start Anytime To Suit You (£90)
Log in or Register to Enrol Today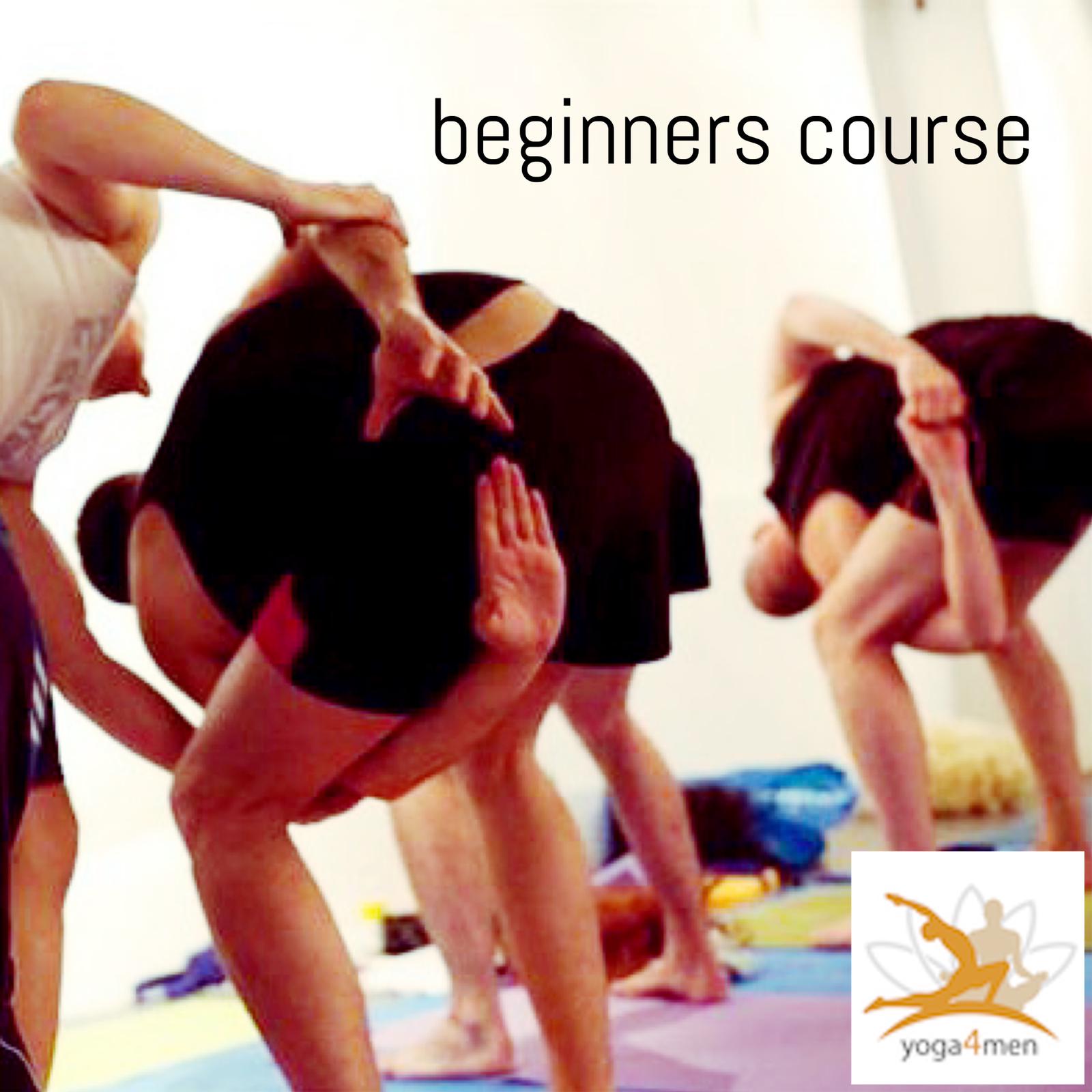 This in-depth beginners series is designed to provide a basic understanding of yoga and is suitable for individuals keen to move their body in new ways, exploring the connection between their mind, body and spirit. Includes 4 bonus classes to practice at home.
WHAT WILL YOU LEARN?
Level 1 syllabus, including the Foundation and Basic Form of the poses
Introduction to the general principles of alignment for the major classes of poses
Learn basic Breathing techniques for deeper relaxation
You Will Receive and Learn:
10 x 30 min yoga4men alignment class videos (one each week)
Bonus classes (4 x 45/60 min yoga4men beginners class videos)
Access to live yoga4men beginners weekly classes
Tools to increase your happiness, your productivity, your confidence
CLASS 1 MOVEMENT ESSENTIALS (30 min) LIVE in YOUR BODY
Learn how to bend your spine in 4 different directions. In the overview Session Rad explains anatomical terms and concepts that we will use through the course. Neutral pelvis and pelvic tilts (anterior tilt and posterior tilt) neutral spine/natural curves spine (lordotic curves and kypothic curves). How to use props (chair, yoga blocks, straps). LEARN FULL YOGIC BREATH. Prop list. Chair.
CLASS 2 SURYA A & B (30 min) BREATHE and MOVE
Beginning with definitions and features of UJAYII PRANAYAMA (Victorious Breath) and an analysis of the 9 pose sequence of Surya Namaskara A (Sun Salutations A) and 17 pose sequence of Surya Namaskara B (Sun Salutation B). Learn how to deconstruct the full sun salutations to break the choreography into smaller pieces, to modify individual poses, incorporate props and/or vary the sequence to best suit your needs. Prop list. 2 blocks.
CLASS 3 STANDING POSES part 1 (30 min) SUPPORT and STABILITY
Learn how to place foundations. Build strength and set the foundation for a safe yoga practice. As the foundation is laid, so the walls of the house will rise. In yoga, you build a firm and level foundation by focusing on your feet, and from it a strong, spacious, and elegant pose will rise. Get step-by-step instructions and reap the benefits of standing yoga poses. Vrksasana (Tree Pose) Virabhadrasana 2 (Warrior 2) Parshvakonasana (Side angle pose) Trikonasana (Triangle pose). Learn how to perform key actions for each standing pose. Prop list 2 Blocks
CLASS 4 STANDING POSES PART 2 (30 Min) CALM IN THE MIDST OF CHALLENGE
In this pose tutorial learn and practice Utkatasana (Fierce/Awkward Pose) and Virabhadrasana 1 (Warrior 1 Pose). Actively Stretch your legs and spine in Parsvottanasa (Intense Stretch to One Side Pose) and Virabhadrasana 3 (Warrior 3 pose). Dive deep into details and strategies to work with the difficulties and common misalignments. Prop list; 2 blocks.
CLASS 5 FORWARD BENDS (30 Min) THE POWER OF PAUSING
In this pose tutorial, learn and practice alignment details in Adho Mukha Svanasana (Downward Facing Dog Pose) Uttanasana (Intense Stretch Pose) and Ardha Uttanasana (Half Intense Stretch Pose). You will clarify your understanding and practice of forward bends, understand how to use props and variations to achieve the alignment of each pose and to mitigate the difficulties and common misalignments we often encounter. Your hamstrings and spine will thank you. Prop List; 2 blocks.
CLASS 6 SEATED POSES (30 min) WELCOMING PEACE
This practice offers a steady, non-aggressive opening of the hips. Nudge yourself toward hip flexibility with Lunge variations, Pigeon Pose and Splits. Finish off with quieting seated poses, maintaining curves and length in the spine. Nodhi Sodhana Pranayama. Props list 1 or 2 blankets.
CLASS 7 TWIST and TONE (30 min) NOURISH AND RELEASE
Explore principles of spinal rotation (twists) and the relationship between side bending and rotation. Analyse the seated twists Bharadvajasana (Bharadhva Pose), Janu Sirsana (head to knee pose) and Marichyasaa 3 (Marichis Pose). Learn variations and practice strategies to deepen and stabilise these nourishing and complex poses. Your Spine will be thoroughly lubricated and supple. Prop list; 1 or 2 blankets.
CLASS 8 BACKBENDS (30 min) FINDING SPACE
Begin with Supported stretch for your hip flexors, thoracic spine and shoulders/chest. This class is an exploration of backbends with an analysis of Sethu Bandha Sarvangasana (Bridge Pose) Shalabhasana (Locust Pose) Bhujangasana (Cobra Pose) and Urdhva Mukha Svanasana (Upward facing Dog). Analyze in details what is happening from the feet/ankles, up to the hips and pelvis, the spine and shoulders/arms. Prop list; 2 blocks and 1 blanket.
CLASS 9 ESSENTIAL CORE (30 MIN) STRENGTH, STRUCTURE, STABILITY
"Engage your core" is a common cue in yoga classes, but knowing what that means and how to do it may be another matter. Learn to tone the pelvic floor muscles and transverse abdominus to support and stabilise your pelvic and spine throughout your practice, aka Mula Bandha (Root Lock) and Uddiyana Bandha (Naval Lock). Fall in love with Navasana and Arha Navasana (Boat Pose, Half Boat Pose) to load the hips flexors and rectus abdominus, practice twisting variations to strengthen the oblique abdominal muscles. Your core will thank you (as will your pelvis and spine).
CLASS 10 STRENGTHEN and STRETCH YOUR SHOULDERS (30 min)
Build your strength in your wrists, shoulders and core for a stable practice. In this Pose and Movement tutorial, you will learn/review the anatomical terms and movements of the shoulder and clarify the alignment of the shoulders, arms and spine in Plank Pose and Chaturanga Dandasana (Four Limb Staff Pose). Because these are difficult and common poses it is important to understand the common misalignments as you increase your strength. Prop list; bolster.
Move Your Body in New Ways Log in or Register to Enrol